Safe distance for homes from high tension electrical lines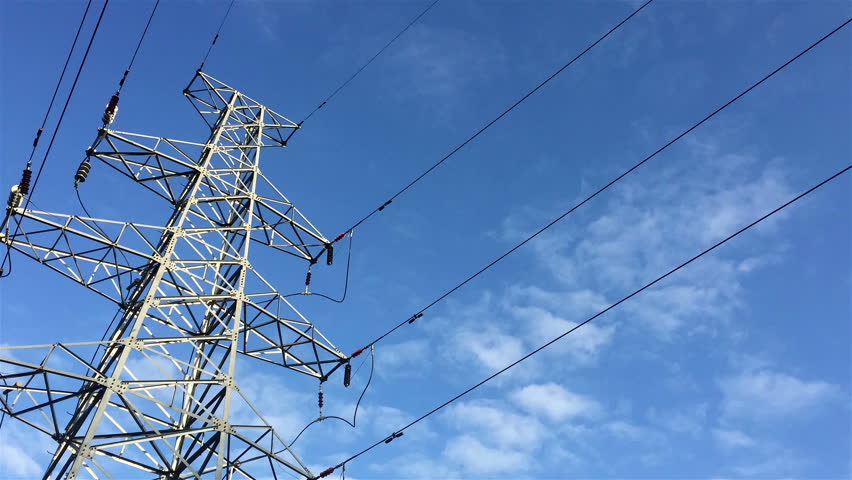 What is the safe distance for homes from high tension electrical lines? How close is too close when living near transmission power lines? How far away from power lines is safe to live? Why should you worry about the high tension electrical lines near your home?
Electric and magnetic fields from high tension electrical power lines are classified as Extremely Low Frequency (ELF) radiation. In 2007, the World health organization (WHO) released a report that linked ELF radiation with higher possibility of childhood leukemia. While, the evidence is not strong yet, it still is persuasive enough to practice precaution. Therefore, if you are buying a house near a high tension electrical power line, you may want to take into consideration certain key risks.
What are the kinds of risk?
There are 2 types of risks associated with living close to high tension electrical power lines. The universally accepted risk is that of electrocution in case the conductor breaks, falls or touches the building. This necessitates the concept of "right of way". Right of way is a clearance zone around a current carrying conductor. This clearance zone is associated with high risk. Therefore, habitation in the right of way is disallowed. While townships, homes, housing societies are designed as per the "right of way" principle, there are many places which flout these norms. Consequently such places have high risk of electrical accidents.
The second risk is far more insidious. It is from the magnetic and electric fields from the passage of current through the conductor. It is known as Extremely Low Frequency (ELF) radiation. The effects include vertigo, nausea, dizziness and headaches, fatigue and listlessness, insomnia. Long term exposures can lead to cancer. Long term effects of exposures during pregnancy terms can lead to miscarriage, cognitive impairment, shorter pregnancy term (pre-term births) and autism. Another related risk is that of electric shocks or burns from contact currents when a person touches a conductive object in an electromagnetic field and one of them is grounded whilst the other is not.
What is the Safe distance for homes from high tension electrical lines?
An overhead line shall not cross an existing building as far as possible and no building shall be constructed under an existing overhead line.
In case there is a electrical line close to your building, the minimum clearances as provided by the current Central Electricity Authority is provided below. This is also indexed as Measures relating to safety and electric supply regulations 2010 and National building code of India 2016. (check page 68)
As per these regulations, a 440KV power transmission line which passes at 7.4 metre vertical height and 5.7 metre horizontal distance from a building is within limits. That however is absurd.
3. A far more advanced clearance zone for buildings near high tension electrical lines is laid down by The Haryana Building code, 2017 as part of the Haryana RERA regulations. (Page 18)
While, the reasons for such liberal clearances from high tension power lines in HRERA regulations is not specified, this appears to be a very sound benchmark.
So what is the ideal clearance zone for Safe distance for homes from high tension electrical lines?
There is a simple and effective answer to this question. It is based upon drop of magnetic field values, as we move away from the high tension power lines.
We suggest that a safe zone is where magnetic fields are less than 1 milliGauss (.1 microTesla). This is as suggested by building biology compliance norms.
Between 1 milliGauss and 4 milliGauss is the tolerance zone. It is not safe. However, it is under the tolerance limits. This is as suggested by Environmental protection agency (US), Bio-Initiative report among some others.
While, current in electricity carrying conductors can vary with season, power load and a host of other factors, these values are basis our measurements across variety of scenarios.
These numbers are indicative. It is to give a direction and indicative threshold. One should always ascertain ELF radiation values by an ELF audit.
If you have a child or a pregnant lady at home, it is pertinent that you should look at the safe zone.
In many cases it may be physical difficult or even impractical to follow these limits. However, we would advice that these numbers be adhered to as often and in as many cases as possible.
An ELF audit – the key to risk assessment of your premise.
An ELF audit is the key to understand ELF values. Therefore, it ascertains, "What is the safe distance for homes from high tension electrical lines?". We use specialized equipment to monitor ELF values, and record them. This equipment is calibrated. Thus, we record standardized readings.
In conclusion
Awareness about adverse health effects from sustained exposure to ELF radiation from high tension power lines in limited. For those, who suspect risk, we have provided different thresholds. The key is to be at a distance safe from high magnetic field. The further, the better. Please be mindful of the distances. Take informed decisions before purchasing your homes.
(The views expressed are solely Brightsandz'. The threshold specified is basis our experiences and compliance by various agencies. These numbers are not binding. Hence, this is not admissible legal evidence.)